How Evaporative Air Conditioning Works
Evaporative air conditioning comprises a central cooling unit connected to a series of outlets throughout your home. The cooling unit draws fresh air through moistened pads. As it passes through these pads the air is cooled and filtered before flowing through the ductwork and into your rooms – just like a cool, refreshing sea breeze. Compared to refrigerated air conditioning, the result is cheaper, fresher and completely natural air. Best of all, it keeps your home naturally cool even with your doors and windows open, which is great for enjoying the summer in alfresco style.
Evaporative Air
Conditioning Products
All Climate Solutions can supply and fit a wide variety of evaporative air conditioning products for your home. If you have any questions about evaporative air conditioning, please contact our sales team on (03) 9561 0220.
Why evaporative air conditioning?
Savings
Save on Energy Bills
Up to 50% cheaper to install than comparable capacity refrigerated systems.
Up to 7 times cheaper to run than comparable refrigerated cooling systems.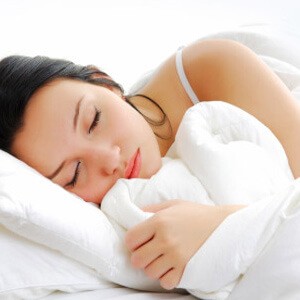 Comfort
The process involves pushing hot air out of the home, so doors can be left open.
Based on a totally natural process of air cooled by water means it won't dry out the air, or irritate your skin, throat or eyes.
The air inside your home is not re-circulated.
Environment
Uses less electricity than other forms of cooling so is kinder to our environment as its greenhouse gas contribution is a lot lower.
Healthiest way to cool your home.
At All Climate Solutions we understand the importance of delivering a wide range of unique, efficient, and effective heating and cooling solutions for both domestic and commercial environments. For years our fully-qualified and highly-trained air conditioning specialists have designed and installed a number of climate control appliances and systems tailored for the specific needs and requirements of home and business owners in and around the Melbourne metropolitan area.
Thanks to our unmatched knowledge and expertise the climate control experts at All Climate Solutions strive to stay at the cutting edge of the latest technologies, appliances, systems, and other related areas. Thanks to this approach we proudly offer advanced evaporative cooling units that continually deliver fresh and cool air throughout Melbourne homes and residences. Our range of evaporative coolers can effortlessly keep spaces cool with minimal effort and attention.
To ensure that your home's evaporative cooling unit will continue to offer outstanding cooling services throughout your property the skilled and attentive team of technicians at All Climate Solutions can complete personalised, comprehensive, and competitively-priced evaporative cooling repair and service options for homeowners throughout Melbourne. When conducting a service on your system or unit we ensure that each and every component is in working order and will not prevent the unit from operating in a safe and conventional manner. To find out more about our approach towards servicing your evaporative cooling unit please feel free to contact us today.
Testimonials
Thanks for all the work associated with our new heating and cooling system. I must say that the crew who worked here numbering up to 6 at one stage, were all impressive in their manner and conduct and reflected well upon your company. I would have no hesitation in recommending All Climate Solutions to anyone considering similar heating and cooling systems. Personally, it was a pleasure meeting and dealing with you.
Ray, Melbourne
Having read the horror stories about bad service provided by heating and cooling companies, I started off really skeptical and apprehensive. However after having met you, and observed your full commitment to servicing customers, I realized that my fears were unfounded. From start to finish of the installation of our Brivis heating system, we were kept abreast at all times by your knowledgeable staff, and all matters were managed professionally by each of your employees. Although you were priced higher than any other quotations, I am happy with the end product and all-round high quality service I received and will not hesitate to recommend your services.
Joanna, St Albans
I am writing to say a big thank you for the very good service I received from Carlos and then his team on the installation of my new air conditioning last Friday. Conditions for working in the heat were not good, but the team worked on regardless, allowing me the comfort of airconditioning. Thank you again it was very much appreciated. Regards,
Anne, Melbourne
Carlos, Just wanted to thank you for the thoroughly professional job you and your staff have done in providing and installing my air conditioners. You turned up when agreed to give me a quotation and in less than a week the three systems were installed. The team that did the installation were very professional and courteous. They worked quickly, but took the time to ensure that I was fully briefed on how the systems operated. Also they adjusted the fan speed on gas heating while here. I could not happier with the service I received. I would unhesitatingly recommend your company to any one wanting to install air conditioning.
Mike, Melbourne
Hi Carlos. I would like to thank you and your team for the excellent job done. My house is now warm and temperature is balanced in all areas. It was a very professional design and quick implementation. You take in consideration all my requirements and provided a solution customized to our needs. Thanks again.
Cesar & Mary, Ferntree Gully