What is Ducted Gas Heating?
Ducted Gas Heating is comprised of either an indoor or outdoor unit with ducting interconnected throughout the house. It works by gathering the cold air from inside your home via the return air grille, then warming it inside the heat exchange to deliver warm clean air through either floor or ceiling outlets.
Gas Heating Products
All Climate Solutions can supply and fit a variety of gas heating solutions for your home. If you have any questions about gas heating, please contact our sales team on (03) 9561 0220.
Basic 3 star units
Perfect for a straight change over from existing old units.
Mid-range 4-star units
4 star units can be used for zoning to further reduce costs. These units have plenty of features and good heating efficiency.
Top of the range 5-6 star units
These systems can be used for add-on cooling and zoning. 5 star systems often use multiple heat exchangers to give you the most efficient heat delivery. This reduces your energy bills whilst still maintaining your comfort.
Non-condensing range
As the name implies, this system does not run exhaust gases through a condenser. This means a smaller unit, and no need for a drain to expel condensate created by the unit.
Ducted Gas Heating
Savings
Runs on a natural gas system.
All systems come with a star rating, a higher rating meaning more efficiency.
Higher star rating units can also be zoned to help save on running costs.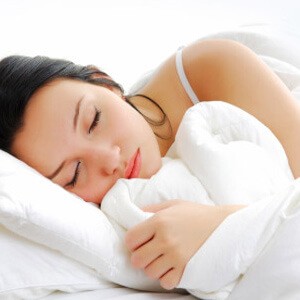 Consistent
When it gets really cold outside, reverse cycle systems lose efficiency, while ducted gas systems keep your home as warm as you want it – no matter how cold it gets outdoors!
Ducted gas heating heats your whole home – delivering lovely warm air through unobtrusive vents in the ceiling or floor.
Environment
Ducted gas heating provides instant warmth that won't dry out your eyes.
Australian Gas Association research found that gas ducted central heating produced just one third of the emissions of heating produced by black coal-generated electricity. (Source: Assessment of Greenhouse Gas Emissions from Natural Gas, Australian Gas Association, 2000).
Ducted Heating Repairs & Service in Melbourne
The fully-qualified team at All Climate Solutions can conduct accurate and personalised repairs and servicing on a wide range of unique heating systems. As a Melbourne-based climate control team, All Climate Solutions know the importance of keeping indoor spaces at a comfortable and variable temperature depending on the time of day and year. Thanks to our personalised and efficient approach our ducted heating solutions can promptly deliver comfort throughout all the rooms of your home.
At All Climate Solutions, we proudly offer ducted heating repairs and servicing options to residents and business owners in and around Melbourne's metro area. In the event that a replacement unit is needed, we can seamlessly install a customised ducted heating system to suit your interior space and requirements.
At All Climate Solutions we endeavour to deliver a lasting aftercare experience for our customers thanks to our regular servicing and continued maintenance options. Whether you are in need of routine ducted heating unit servicing or require focused maintenance and repair attention we are here for you. To find out how we can make your ducted heating system perform flawlessly, call a member of our helpful and knowledgeable team today.
Testimonials
Thanks for all the work associated with our new heating and cooling system. I must say that the crew who worked here numbering up to 6 at one stage, were all impressive in their manner and conduct and reflected well upon your company. I would have no hesitation in recommending All Climate Solutions to anyone considering similar heating and cooling systems. Personally, it was a pleasure meeting and dealing with you.
Ray, Melbourne
Having read the horror stories about bad service provided by heating and cooling companies, I started off really skeptical and apprehensive. However after having met you, and observed your full commitment to servicing customers, I realized that my fears were unfounded. From start to finish of the installation of our Brivis heating system, we were kept abreast at all times by your knowledgeable staff, and all matters were managed professionally by each of your employees. Although you were priced higher than any other quotations, I am happy with the end product and all-round high quality service I received and will not hesitate to recommend your services.
Joanna, St Albans
I am writing to say a big thank you for the very good service I received from Carlos and then his team on the installation of my new air conditioning last Friday. Conditions for working in the heat were not good, but the team worked on regardless, allowing me the comfort of airconditioning. Thank you again it was very much appreciated. Regards,
Anne, Melbourne
Carlos, Just wanted to thank you for the thoroughly professional job you and your staff have done in providing and installing my air conditioners. You turned up when agreed to give me a quotation and in less than a week the three systems were installed. The team that did the installation were very professional and courteous. They worked quickly, but took the time to ensure that I was fully briefed on how the systems operated. Also they adjusted the fan speed on gas heating while here. I could not happier with the service I received. I would unhesitatingly recommend your company to any one wanting to install air conditioning.
Mike, Melbourne
Hi Carlos. I would like to thank you and your team for the excellent job done. My house is now warm and temperature is balanced in all areas. It was a very professional design and quick implementation. You take in consideration all my requirements and provided a solution customized to our needs. Thanks again.
Cesar & Mary, Ferntree Gully