What is Ducted Reverse Cycle Heating?
Ducted reverse cycle heating is the 'All Climate Solution' you need if you are looking to let in warm air delivered through a set of concealed ducts into your home during winter. Also called a heat pump, it is ideal to heat large rooms as well as open-plan living spaces. Reverse cycle heating systems have two main components – an indoor unit and a condenser that sits outside.
Types of Ducted Reverse Cycle Heating Systems
Have a look at the various forms of ducted reverse cycle heating systems available and choose the one that suits you best.
Ducted Reverse Cycle
A ducted reverse cycle system consists of both an indoor unit and an outdoor coil and distributes both cooling and heating via ducts throughout the house.
Get a Free Quote Today
Add-On Cooling
A new or existing gas heater system can be fitted with add-on cooling, provided the system has been setup properly for this type of operation.
The indoor unit is connected to your ducted heating system, providing heating and cooling through the same set of ducts.
Get a Free Quote Today
Split Systems
Split systems come with an indoor-outdoor unit paring that can be configured to pump heat or provide cooling.
They come in a few variations including high-wall cassettes, ceiling cassettes, floor cassettes and one-way cassettes.
Get a Free Quote Today
Benefits of Ducted Reverse Cycle Heating
Energy Efficiency
Ducted heating models are available rated up to 7-stars making them highly energy-efficient. You can enjoy long-term savings on the lifetime of the product.
Quick Start
Ducted systems eliminate the need for waiting. Unlike traditional air-conditioners, the system can reach an optimal temperature in a flash. Enjoy instant heating or cooling at the touch of a button.
Air Quality
The filters installed in the central unit ensure that the system always maintains good air quality. You also do not have to worry about odour or fumes as the unit is installed outside your home.
Smart
Using Smart Inverter Technology, the compressor operates at variable speeds depending on the required amount of heating or cooling. This can considerably reduce your running cost and improve energy efficiency.
Zoning
The ducts have independent timers & settings. This enables you to maintain a different temperature in each area of your home. This energy-efficient function will also save you money.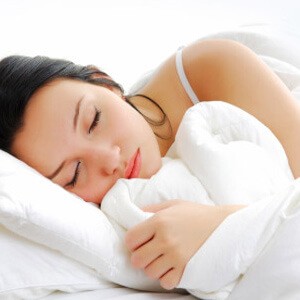 Comfort
The system can deliver fast, consistent heating to your home during winter and provide refrigerated cooling through the same set of ducts in summer so you can always enjoy a pleasant environment.
Ducted Reverse Cycle Heating Service
While ducted heating units provide a comprehensive solution for indoor heating and cooling, many may be apprehensive about the ease of service and maintenance. With All Climate Solutions, you will never have to think about it again. Once we install a system in your home or office, our team will be at your disposal for subsequent maintenance and servicing. We will also come to you in a timely manner for repairs and replacements when required. So choose our ducted heating solution for your residential or commercial space with confidence. We offer our service throughout the Melbourne metro area.
Why Choose All Climate Solutions?
Independently Owned
All Climate Solutions is an independently owned and run business based in Melbourne. As such, we operate with great care and diligence with a focus on your satisfaction to deliver the best outcome when it comes to heating your home or office.
No Contractors
When we say hire us to install a heating solution for your home or office, we mean us! We do not use contractors and maintain the same high quality even during service and routine maintenance. As we provide an end-to-end solution, you only deal with us for the life of your system. Say no to chasing up manufacturers or contractors, just give us a call and we will be able to assist with whatever you need.
Free Quotes
We provide free quotes for ducted reverse cycle heating system installations, service and repairs. Be it for your home or office, if you have chosen us for end-to-end servicing you can expect very competitive pricing.
Suitable Solutions
As Melbourne experts in ducted reverse cycle heating systems, we take pride in our work and endeavour to provide our clients with the most suitable heating solution for their space. We will also make sure that our work is visually appealing and that nothing is out of place.
On-Site Consultations
Our team will visit your home or business and assess your space.  We will then come up with a tailored heating and cooling solution to suit your specific requirements.
Top Brands
A reliable system is the key to continuous and trouble-free heating and cooling. You can rest assured that your ducted reverse cycle system installation or replacement will be done only using products from leading brands for a long-lasting solution.
Testimonials
Thanks for all the work associated with our new heating and cooling system. I must say that the crew who worked here numbering up to 6 at one stage, were all impressive in their manner and conduct and reflected well upon your company. I would have no hesitation in recommending All Climate Solutions to anyone considering similar heating and cooling systems. Personally, it was a pleasure meeting and dealing with you.
Ray, Melbourne
Having read the horror stories about bad service provided by heating and cooling companies, I started off really skeptical and apprehensive. However after having met you, and observed your full commitment to servicing customers, I realized that my fears were unfounded. From start to finish of the installation of our Brivis heating system, we were kept abreast at all times by your knowledgeable staff, and all matters were managed professionally by each of your employees. Although you were priced higher than any other quotations, I am happy with the end product and all-round high quality service I received and will not hesitate to recommend your services.
Joanna, St Albans
I am writing to say a big thank you for the very good service I received from Carlos and then his team on the installation of my new air conditioning last Friday. Conditions for working in the heat were not good, but the team worked on regardless, allowing me the comfort of airconditioning. Thank you again it was very much appreciated. Regards,
Anne, Melbourne
Carlos, Just wanted to thank you for the thoroughly professional job you and your staff have done in providing and installing my air conditioners. You turned up when agreed to give me a quotation and in less than a week the three systems were installed. The team that did the installation were very professional and courteous. They worked quickly, but took the time to ensure that I was fully briefed on how the systems operated. Also they adjusted the fan speed on gas heating while here. I could not happier with the service I received. I would unhesitatingly recommend your company to any one wanting to install air conditioning.
Mike, Melbourne
Hi Carlos. I would like to thank you and your team for the excellent job done. My house is now warm and temperature is balanced in all areas. It was a very professional design and quick implementation. You take in consideration all my requirements and provided a solution customized to our needs. Thanks again.
Cesar & Mary, Ferntree Gully
Not sure which solution is best for you?
Our friendly sales team can review your situation and provide a solution that works for your home and your budget.
Contact us today